Here are some event information near Hyogo prefecture (Kobe, Sannomiya, Rokko, Nishinomiya, Awaji areas) for the cold winter season!
Please don't forget to stop by Agape Ohtsuru Museum, Kansai area's new attraction spot, when you visit Hyogo prefecture.
Kobe Luminarie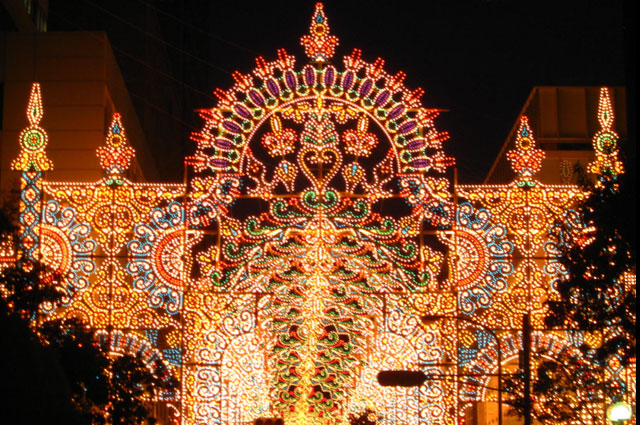 Image from the Illuminage Bureau 
http://tanosimukokoro.com/2277.html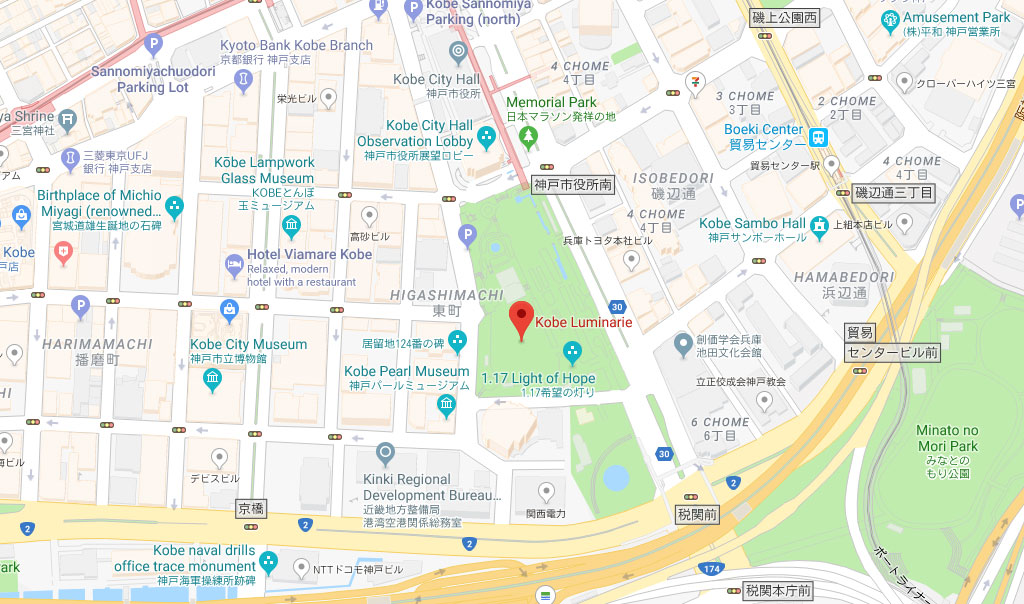 Event Period
December 6th, 2019〜December 15th, 2019
Mon〜Thurs18:00~21:30
Fri18:00~22:00
Sat17:00~22:00
Sun17:00~21:30
Place
Former Foreign Settlement of Kobe and Kobe East Park
The Luminarie is the Kansai area's winter tradition!!
This is an annual event to bring visitors back to Kobe after the Great Hanshin Earthquake with feelings of requiem, memorial, and city recovery.
The vast illumination of the Kobe Luminarie fascinates its visitors.
As this is located merely a 40-minute drive away from Agape Ohtsuru Museum, why not enjoy the illuminations at the Luminarie after enjoying the ivory sculpture pieces at the Agape Ohtsuru Museum?
【Nishinomiya Shrine】Toka Ebisu
Event Period
January 9th, 2020〜January 11th, 2020
January 9th Ebisu Eve8:00~24:00
January 10th Ebisu6:00~24:00
January 11th Remaining Fortune8:00~24:00
The Nishinomiya Shrine, located in Nishimnomiya city of Hyogo prefecture, is the head temple of over 3500 Ebisu shrines nationwide.
Ebisu was originally the God of the fishing industry, but is now known as the God of prosperous business!
The famous「Lucky Men Race」held during the Toka Ebisu, where the fastest men who race through the shrine are said to have the most fortune for the new year, is covered is many media nationwide.
The shrine receives over 1 million visitors over these 3 days and is sure to be crowded.
After enjoying Toka Ebisu at the Nishinomiya Shrine, please don't forget to stop by the Agape Ohtsuru Museum, which is located just 20 minutes away via car.
You will be sure to escape the busy crowds and find yourself immersed in serenity.
Lastly
Have you found any events above to be interesting?
There are lots of other winter events in Kobe!
We hope you will spend a memorable time in the nature-filled city.
We are located just 20 minutes away from Arima Onsen by car.
As we are located near the prefectural road route 82, we are easily accessible by car and you can visit many sight-seeing spots in the nearby area.
We hope that you will come visit us at the Agape Ohtsuru Museum and spend a fun, fulfilling day in Kobe.