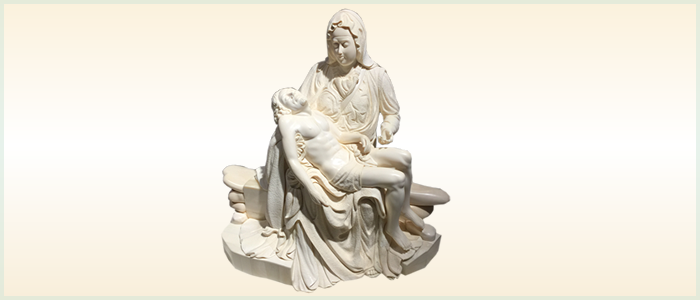 「Pietà」(Ivory Sculpture Piece)
Japanese ivory sculptor "Shimizu Nobuo" written by
The Pietà(Italian:Pietà、meaning mercy or benevolence)is a sculpture or artwork of Virgin Mary who carries Christ who has been taken down after being crusified.
Many artists have created the Pietà, but the most famous of them all is the artwork completed in 1499 by Michelangelo, which is located at St. Peter's Basilica.
Michelangelo has created 4 artworks of the Pietà(The 3 pieces other than that at St. Peter's Basilica are incomplete).
This masterpiece is created by Japan Ivory Sculptor「Shinsho Shimizu」and Producer Kaoru Aso who have created this unique and intriguing masterpiece by recreating the actual 「Pietà」using fine and advanced technique.
Information
Characteristics

Please enjoy observing the fine details of the facial expressions closely.

Exhibition Location

The exhibition space is located in the special exhibition room on the 4th floor.
floor map
4F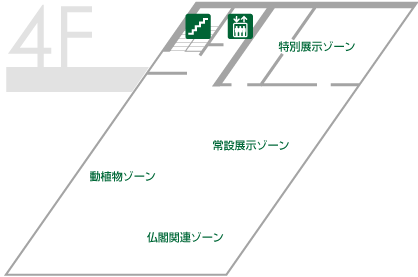 4F Exhibit

Mr. Nobusu Shimizu's work

Ishiwatari Hogetsu ivory carved items

Exhibition of Virgin Mary the only one