Agape Ohtsuru Museum(AOM) was introduced on TV
Agape Ohtsuru Museum(AOM), Kansai's newest attraction, was introduced in "Oh! Sun Television" on September 1st, 4:30PM~4:45PM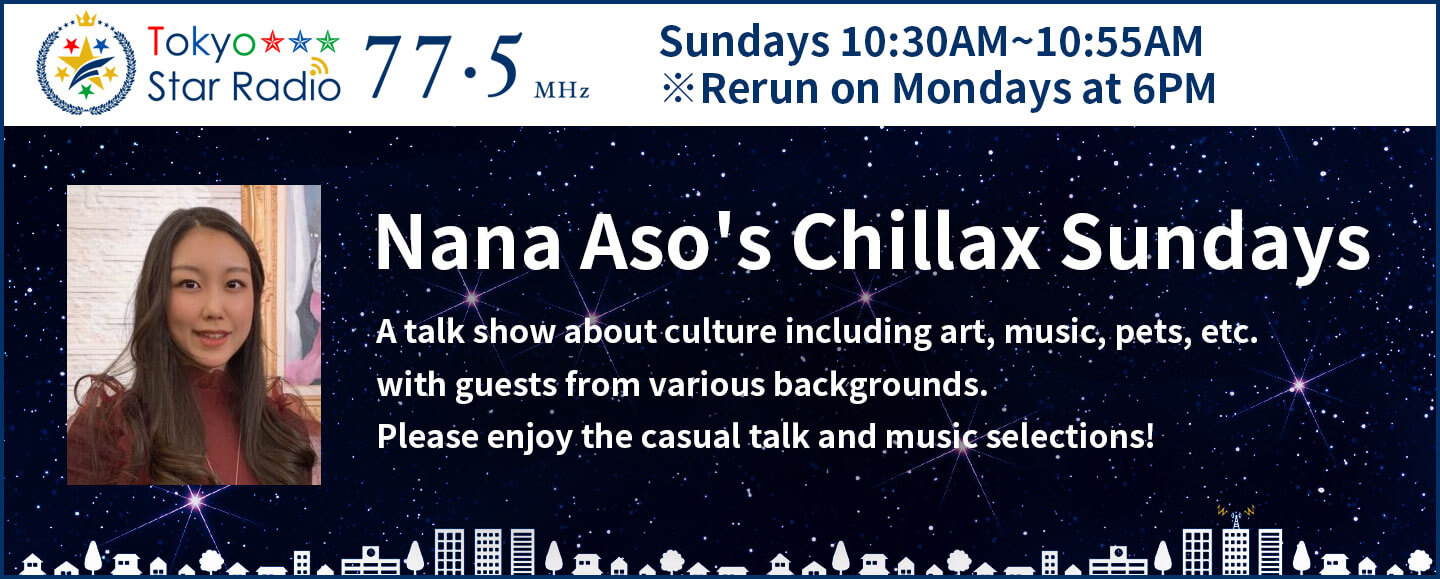 Please listen by downloading the free ListenRadio app. Download the app here

Exhibition News
Access to Arima Onsen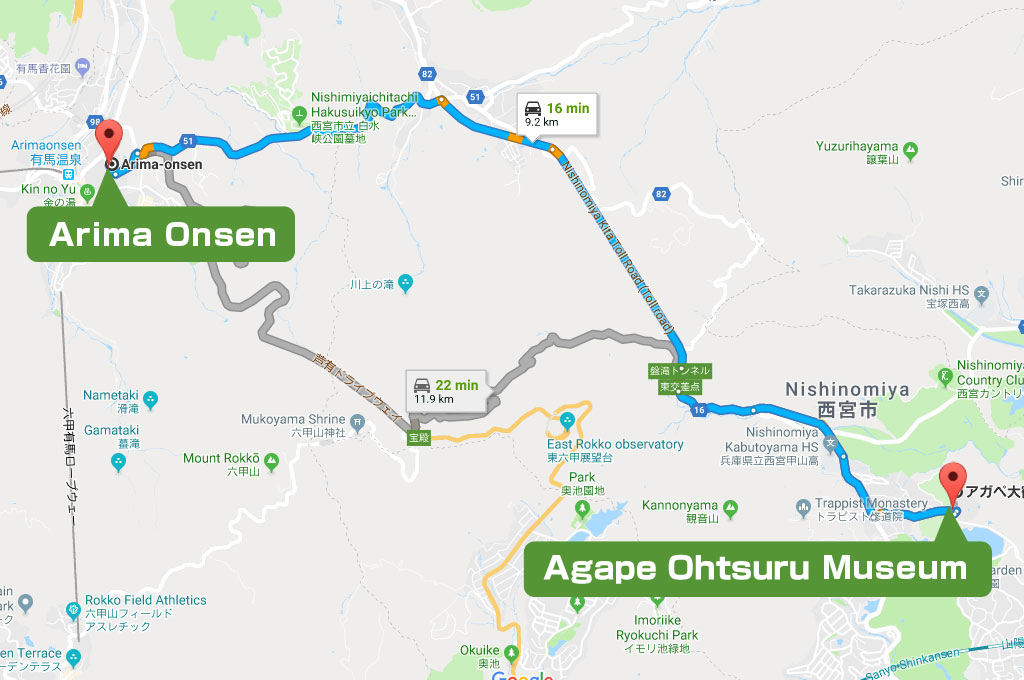 【By Car】
Drive to Arima Onsen in just 15 minutes without traffic!!

After exiting Agape Ohtsuru Museum, take a right at the Juurinji intersection, and drive straight on the Arima Highway after getting on the Nishinomiya North toll road.
Access from the Himeji Castle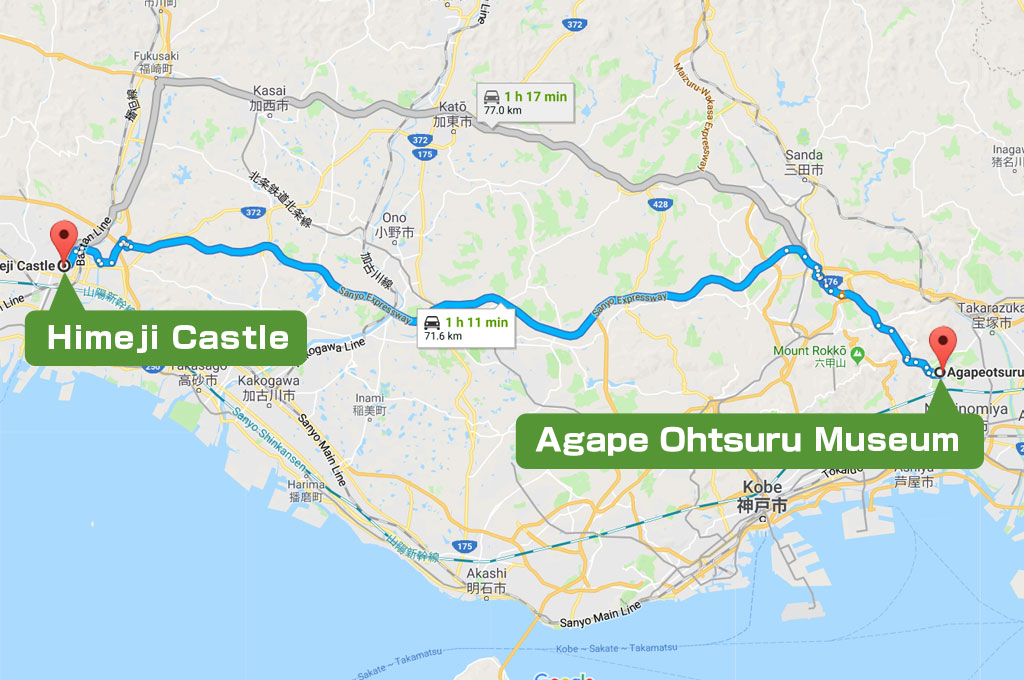 【By Car】
Approximately 1 hour via Sanyo Expressway!
The route is an easy and safe drive with mainly highways.
Hugely popular among those who visited the Himeji Castle!!
Click here for Largest in world Ivory Himeji Castle Sculpture
You will be able to see the courtyard in front of the Tenshukaku castle tower, which is usually not open to the public!
Access from Kyoto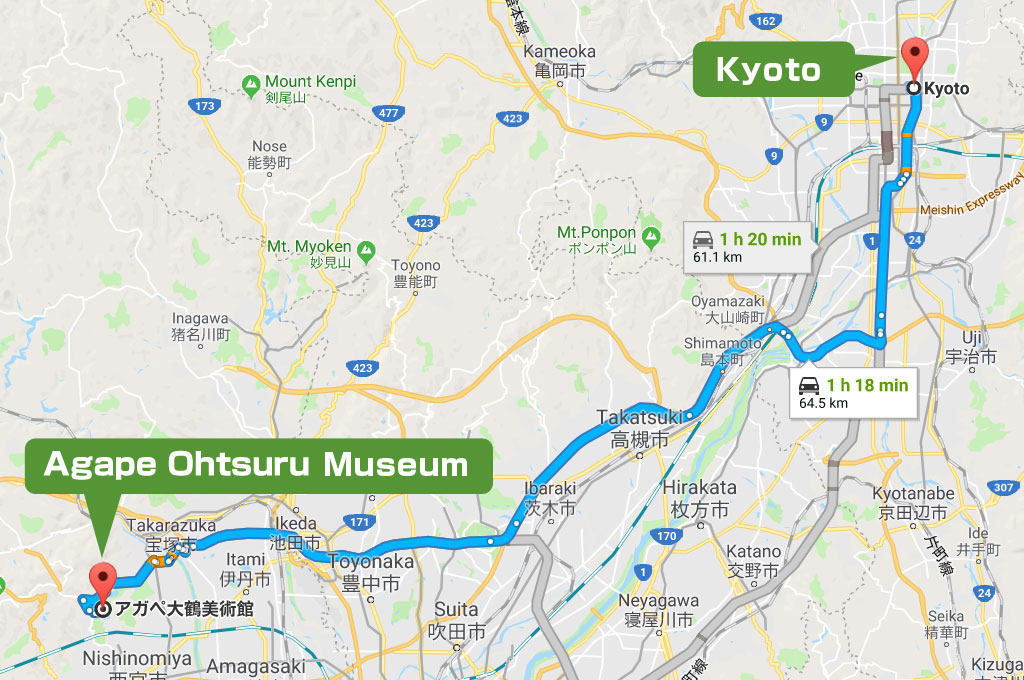 【By Car】
Approximately 1 hour utilizing the Meishin Expressway and Chugoku Expressway!
Merely a 60km drive, mainly on freeways, which makes for an easy drive!
Great reviews from those who visited old capital, Kyoto!!
Click here for current events
You will be blown away by the rarity and high quality of the pieces!
Facility information
Pick Up